5th International Conference on Islamic Applications in Computer Science and Technologies
(IMAN 2017)
26 – 29 December 2017
Semarang, Indonesia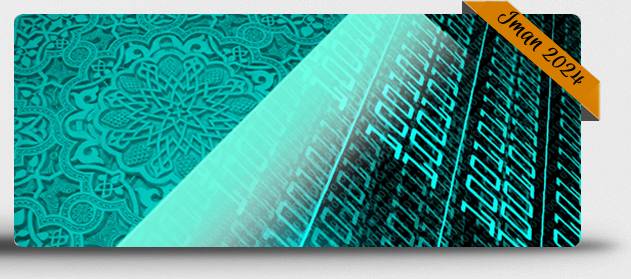 Workshops & Tutorials
Workshop 1:
AINUL QURAN ™: YOUR TOOL TO LEARN QURANIC ARABIC
Prepared by: Dr.
Raja Jamilah Raja Yusof

Ainul QuranTM is an Arabic learning system through the Qur'an it uses Quran visualization to assist non-Arabic speakers in word recognition of the Qur'an. Word recognition (WR) theory, through Word Frequency Effect (WFE) and Word Superiority Effect (WSE), are used as a basis to achieve Word Recognition and consequently, reading Comprehension of the Qur'an. Ainul QuranTM was developed according to the software life cycle process. The Requirement Analysis, Design, Implementation and Testing. It went through 3 version changes where it started with a PhD thesis software development with the name "PaCQ interface" in (2012), then Ainul QuranTM Version 2 (2014) and the latest version 3 (2017). In 2014 in its second version a patent had been filed and Ainul Qur'anTM trademark was offically obtained.
Biodata:
Dr. Raja Jamilah Raja Yusof holds a bachelor degree in Engineering from Imperial College of Science, Technology and Medicine. She holds a Master of Computer Science from University of Malaya. She received her PhD in 2012 from the University of Malaya. She is currently a lecturer in the department of Software Engineering in Faculty of Computer Science and Information Technology. She had started teaching since year 2000, lecturing courses such as programming, analysis algorithms, human-computer interaction, software engineering, web programming and others. She is also a member of at Centre of Quranic Research, University of Malaya. Her area of expertise includes usability of interfaces, Big Data Visualization, Design and Analysis of Algorithms, Java Programming, Computational and Algorithmic Thinking, Scratch Programming and Islamic educational and Wasatiyah evaluation systems. While her research interests is in Human Computer Interaction and Algorithms.
Workshop 2:
My project is my identity as Muslim researcher:
Who is me? and what I want?
Prepared by:
Abdul Rahman Gharamah
My project is my identity is a dialogue by a Muslim researcher exploring self-development challenge and impact on serving Ummah. The researcher touches both religion and real lives in new fresh and modern look with solid arguments. The whole dialogue evolves around three basic questions which are: Who is me? Where I come from? and What I want? in both existing live and after live. In addition, the topic is aimed in helping individuals to navigate and discover self-strength and capitalize on it through SWOT analysis.
Biodata:
Abdul Rahman Gharamah has a B.Sc. degree in Business Information System (UOB Bahrain, 2007), and a Master degree in Technology Management (AGU Bahrain, 2010). He is currently a PhD Candidate in Kulliyah of ICT, (IIUM Malaysia). He is a HRDF/MIM Certified Trainer and an affiliate member of Malaysian Institute of Management (MIM). He previously worked in Saudi Aramco as IT infrastructure Change Management Coordinator and IT Data Center Safety Management System Coordinator, and has a certified Six Sigma (Green Belt). He attended several international conferences in fields of Information Systems and Knowledge Management (6 Papers).
Both workshops are free of charge.